AUSTRALIA'S FAVOURITE TEETH WHITENING BRAND
Since White Glo's founding in 1993, we are globally recognised as the most specialised and complete brand in teeth whitening covering a large array of products to achieve that beautiful white smile. Over this time we've been the fortunate winners of numerous prestigious awards from independent consumer trials as testament to all our hard work on R&D. Our success largely ties in with the specialised formulations originally developed for Australian actors, actresses and models who work hard to look their best. It was from there we decided to make our products accessible to everyone and our results speak for themselves - over 25 years and 50+ countries later with 10,000+ 5 star reviews across all our products.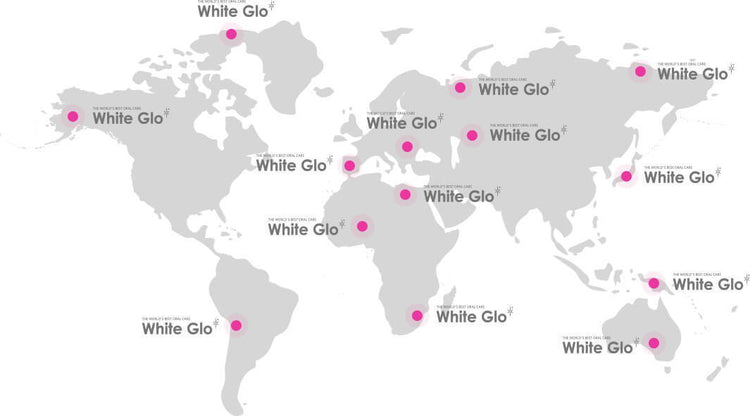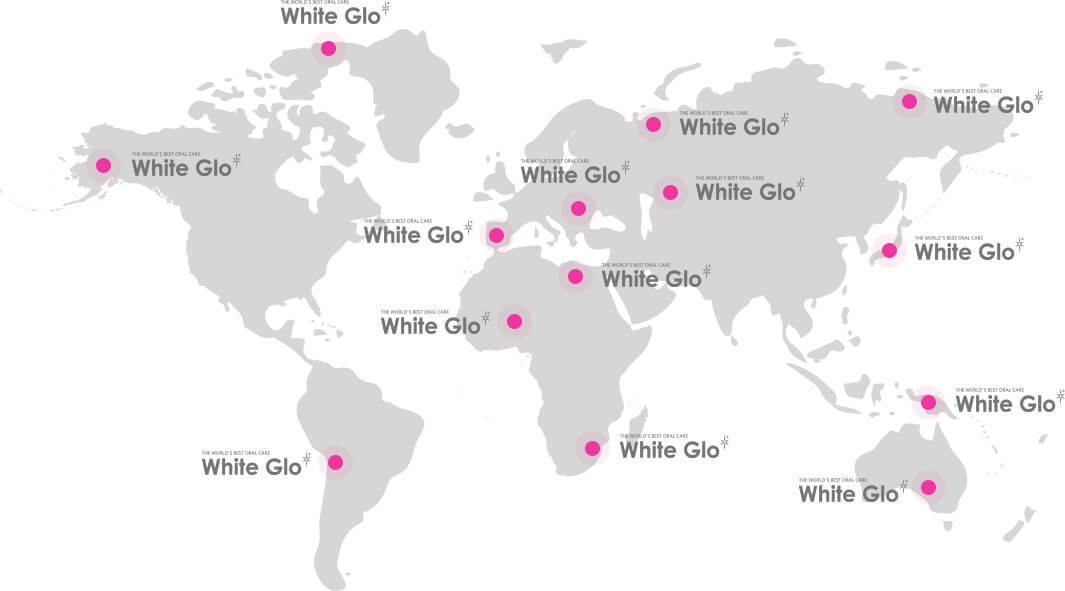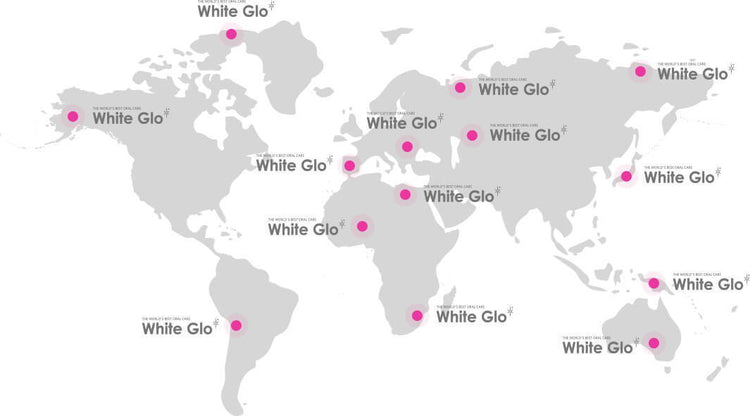 GLOBALLY THE FASTEST GROWING BRAND IN ORAL CARE
White Glo is the fastest growing brand in the oral care category despite being in a highly competitive segment competing against major international brands. What's our secret? It is our pursuit of innovation excellences that delivers exciting products to the oral care aisle in supermarkets and pharmacies. White Glo and our export distributors have successfully been able to deliver category growth and profitability to our major retailers around the world.
OVER 25 YEARS AND 50+ COUNTRIES
With over 25 years of experience, White Glo has perfected manufacturing and logistics capabilities to ship our products to every corner of the globe each and every day. White Glo has a strong presence in 50 countries in the UK/EU, Asia, Middle East, the Americas and recently South America. White Glo's latest innovative technologies are helping everyone become their most confident selves with our latest innovations in oral care and teeth whitening.
FIRST TO MARKET
White Glo is constantly investing in R&D to bring the latest innovations in teeth whitening to market, giving new life and excitement into the generic category of oral care. Our speciality is infusing the latest beauty and cosmetic trends into oral care in tandem with utilising the most elaborate and creative marketing strategies to bring our products to life to assist our distributors. We have been the first to market in many product launches, allowing our distributors to have first mover advantages including but not limited to innovations in charcoal, micellar water infused toothpaste, natural enzyme teeth whitening and more.
PROVEN SUCCESS
Among oral care brands, White Glo has the highest consumer satisfaction and even higher consumer loyalty. This comes down to our proven formula of obsessive consumer centric focus combined with our creative marketing support which brings excitement to retail stores leading to higher sales and profit. All of these results are backed by our success in over 50 countries with many distributors being with us for over 20 years.
HELP US BRIGHTEN THE WORLD
Established distributors to supermarkets, beauty and pharmacies with complimentary portfolios preferred.