Bamboo Toothbrush (4 Pack)
Sale price

$9.95 USD

Regular price

Unit price

per
The most eco friendly toothbrush in the world! Bamboo is part of a very fast growing grass family, so we are not cutting down any trees to produce this product. THe bamboo is sustainably grown and pandas do not like to eat this type of bamboo! These bamboo toothbrushes have biodegradable handles which will break down naturally when disposed, so they won't contribute to land fill or end up polluting our oceans. But it's more than just an eco friendly toothbrush! Use this eco friendly bamboo toothbrush as you would a regular toothbrush. It incorporates premium deep cleaning bristles to clean hard-to-reach areas of the teeth and the gums for a healthier mouth and whiter teeth.
Lubricate your brush with small amount of water and squeeze pea sized amount on toothbrush
Lubricate your brush with small amount of water and squeeze pea sized amount on toothbrush
Insert toothbrush in mouth at a 45 degree angle to your gums and use a gentle circular motion to brush front teeth
Brush outside surfaces of teeth, making sure to get the back molars and upper areas of chewing surfaces
Flip the toothbrush upside down to get the inside of top front teeth and repeat for bottom front teeth
Brush your tongue
Rinse mouth to reveal your most confident smile
We offer a 30 day money back guarantee because if you're not satisfied, neither are we! To initiate a return, please contact customer.service@whiteglo.com with your order number and we'll provide you with the address to return the product to and next steps.
Welcome to the White Glo Family! Stay connected with us on Facebook and Instagram for funny, informative content that will undoubtedly help you unleash your most confident smile to the world.
Share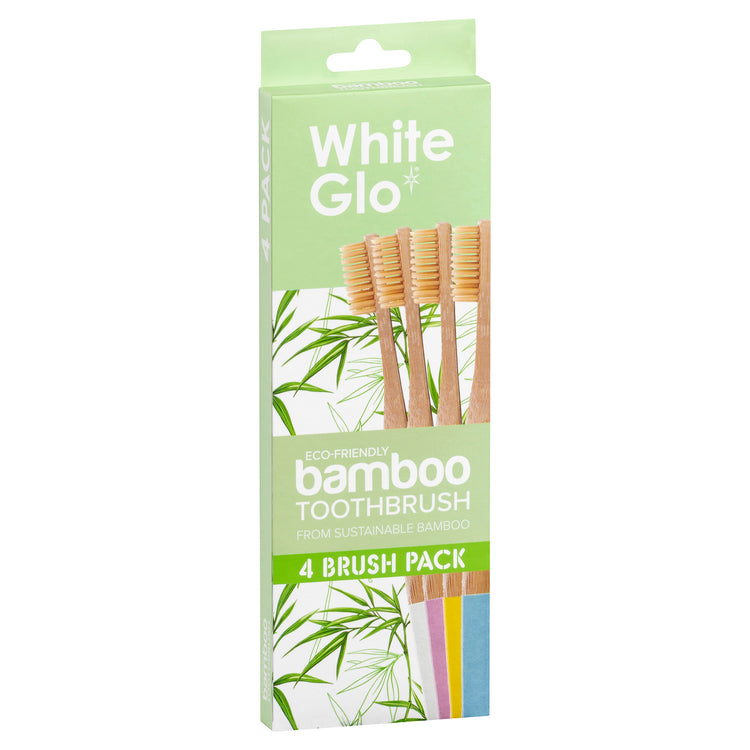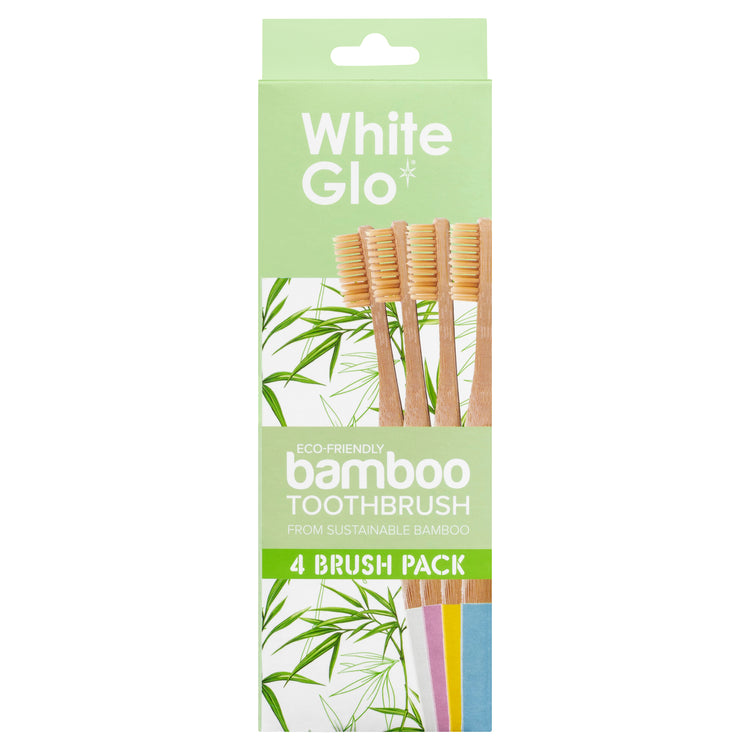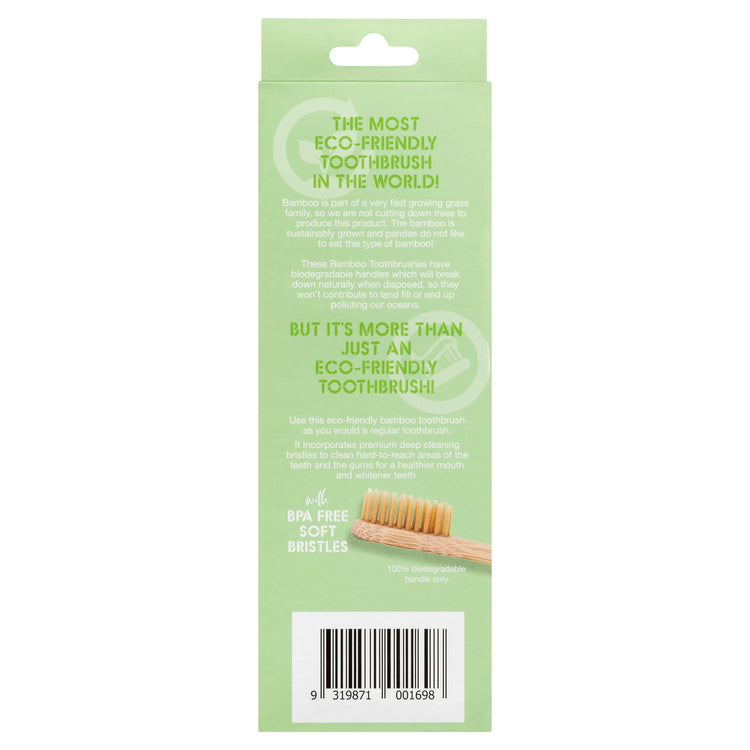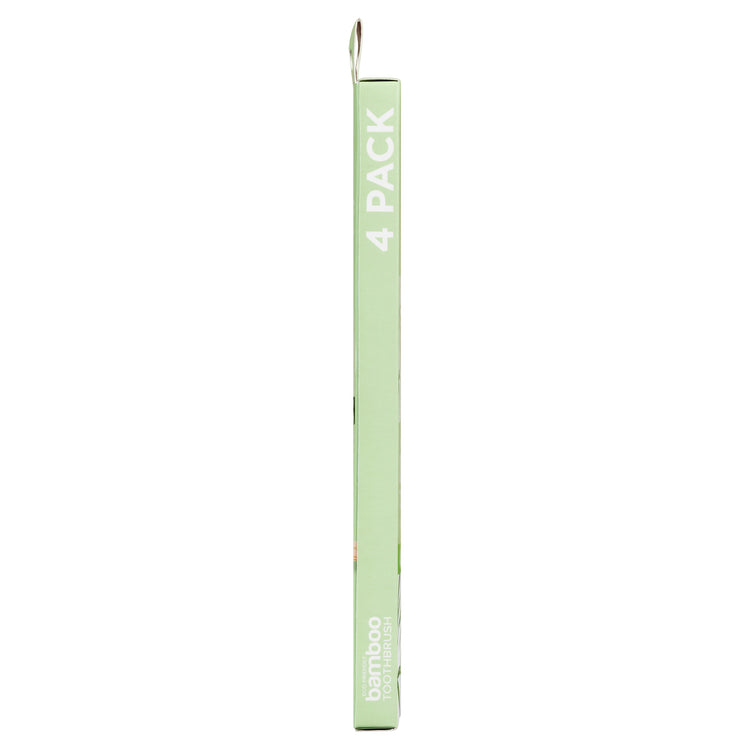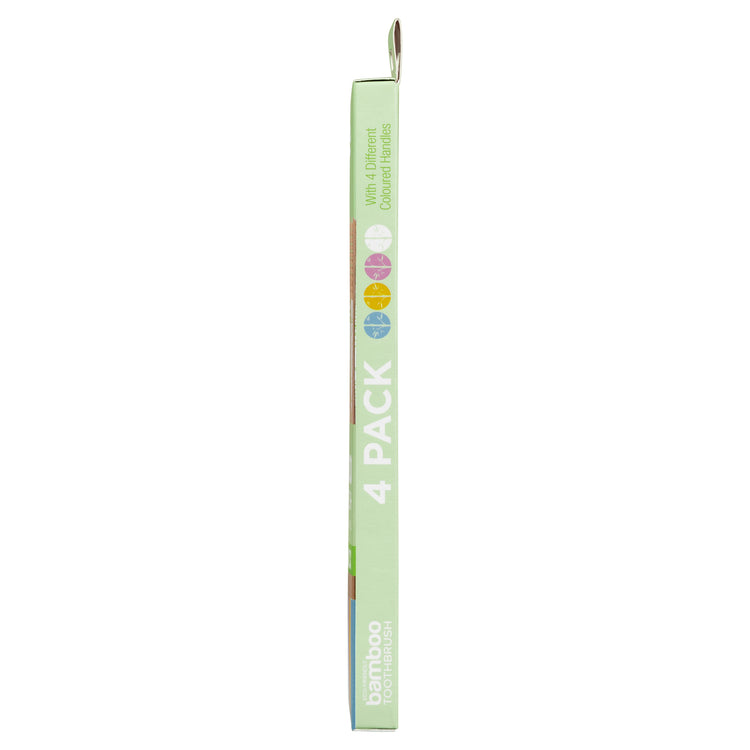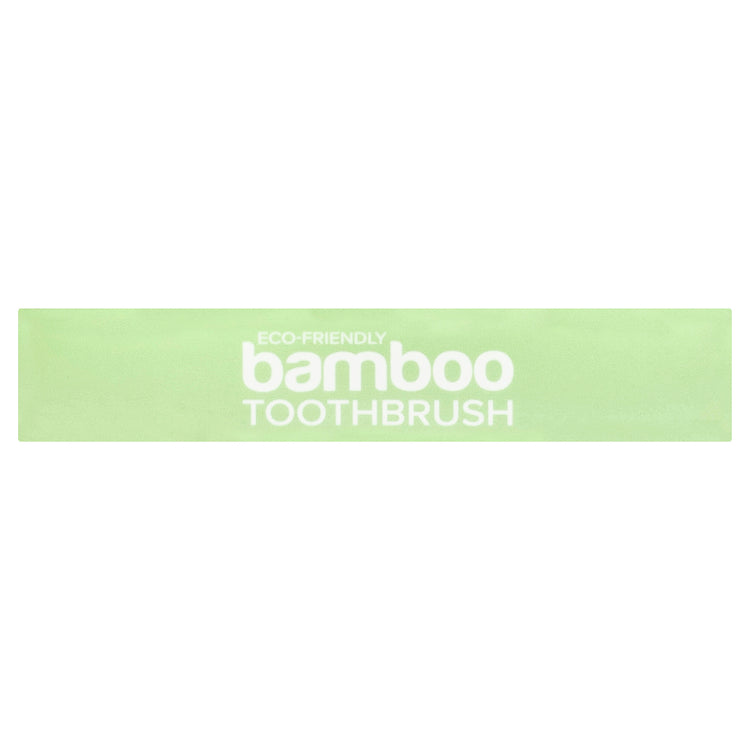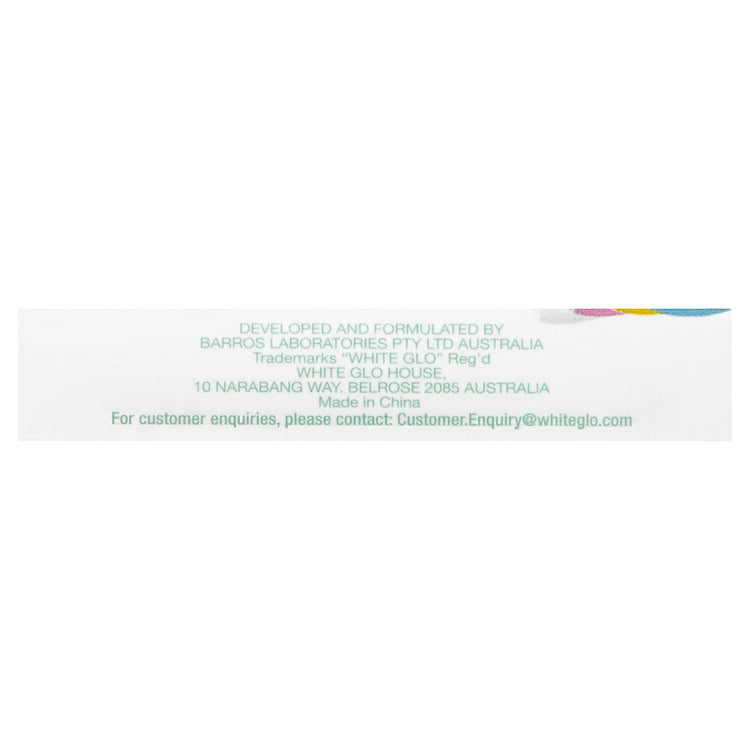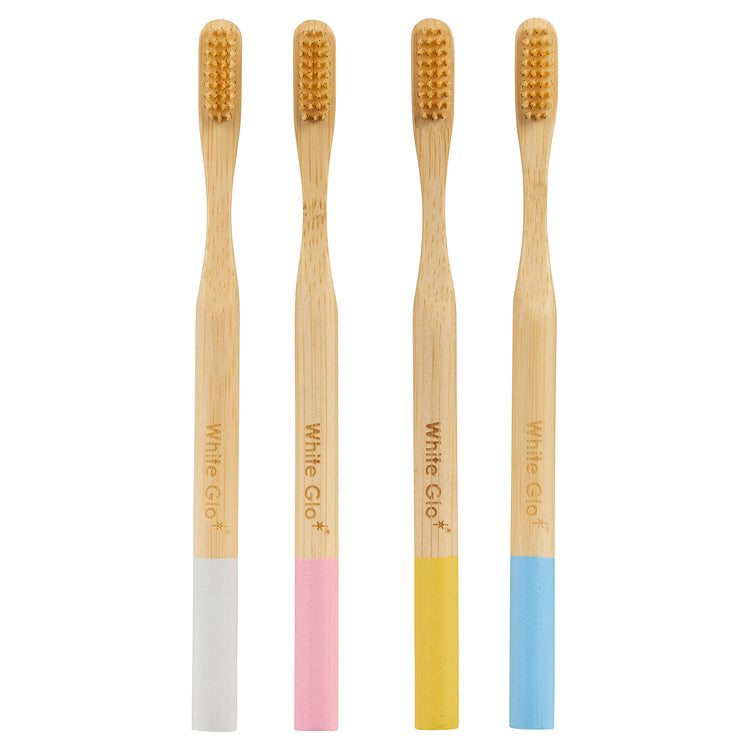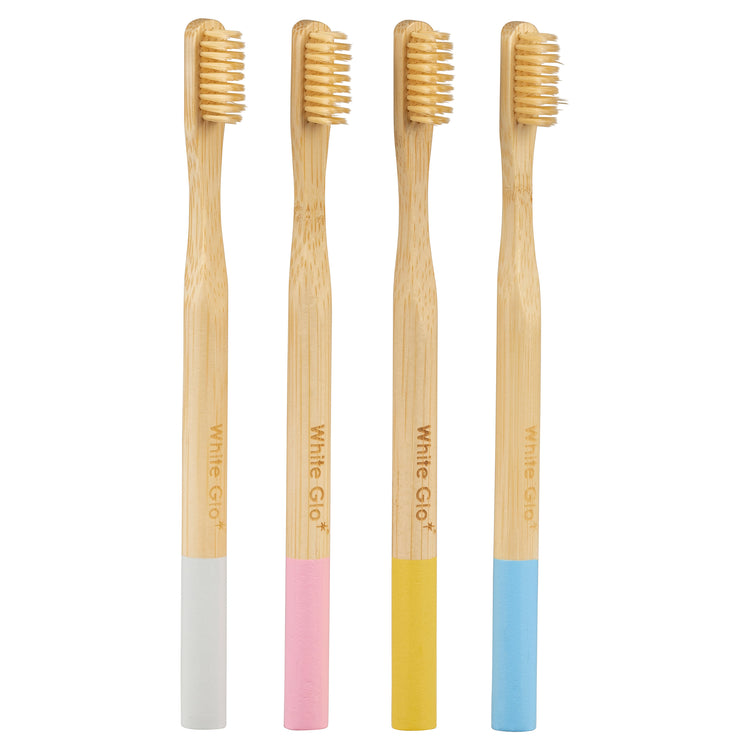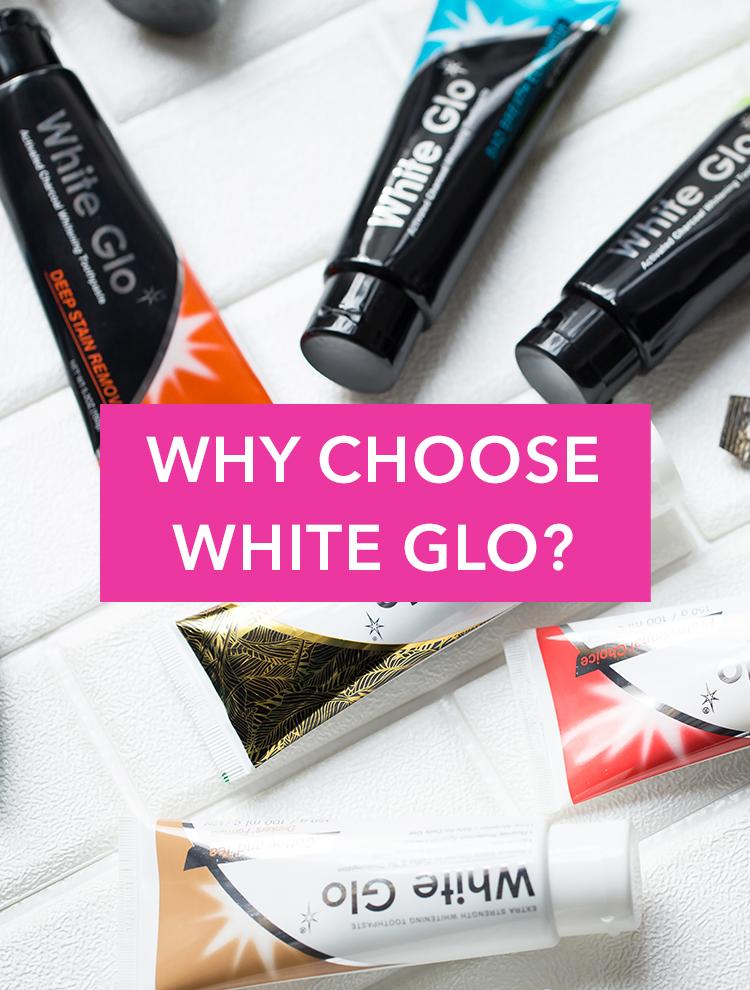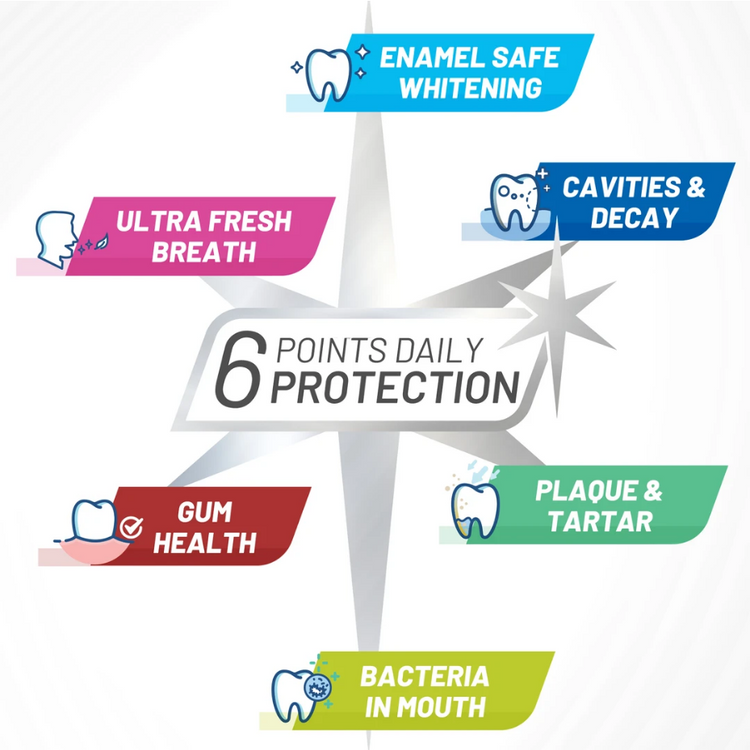 WHY Bamboo Toothbrush (4 Pack)?
White Glo's Eco Friendly Dental Floss derived from corn had the environment considered at every stage of the manufacturing process! From our completely recyclable and compostable packaging, reusable glass bottle and biodegrable and sustainable dental floss, White Glo is committed to reducing waste on this planet one floss at a time.
Our environmentally friendly corn based floss is naturally waxed with plants allowing it to glide between your teeth and reach even the hardest areas. The natural wax also helps the floss not to break even in tight spaces making it perfect for people with sensitive gums.
Our earth friendly floss removes dental plaque and food particles to prevent tartar buildup, bad breath and is far more effective than brushing alone! Use it after each meal to ensure best oral hygeine and your dentist will notice your improved oral health. This could potentially save you costly and unpleasant dental procedures! Your most confident white smile is just around the corner.
Our best eco-friendly dental floss was formulated with every person in mind. There are absolutely no artifical colors, flavors, fragrances parabens, or preservatives to make it the healthiest floss available on the market.
Oral hygiene is important, even on the go! Take our Eco Friendly Corn Based Dental Floss anywhere you go with our portable travelling case. 100%
of reviewers would recommend this product to a friend
Very soft
The best toothbrush is miswak
And the second best is this brand white glo
best toothbrush ever!
love this product so much. no rough edges unlike most bamboo brushes and they last ages. only downside is they are not sold in many places.
Reviewed by Ellis S., from Australia
Verified Buyer
I recommend this product
Well made, work great :)
The bristles are soft but strong, and I like the handle which is a bit longer and more comfortable to hold than others I have tried.